Circling Cornwall CIC
Thank you for taking an interest in Circling Cornwall CIC and our website. We exist to inspire and develop communities: increase wellbeing through Circling and related activities such as guided meditation, overcome social isolation, tackle poverty, create Circling facilitators and leaders, protect against discrimination and support those who experience it.
What we offer

Circling Cornwall's work prioritizes Cornwall, but is not limited to Cornwall: in principle everyone is welcome.
Please
contact us
for a
brochure
/ more information.
Gatherings
take place in a beautiful setting with guaranteed sun and warmth. They are a great way to kick off or celebrate as a finale, a summer of beach Circling, with an extra emphasis on
wellness
,
relaxation
,
playing together, human connection
and
fitness
integration. As ever, this is fully inclusive. The fitness opportunities will work for the fittest and also the gentlest of exercise temperaments.
To purchase a spot on our next
gathering
in Corfu, from
Wednesday 4 May to Sunday 8 May 2022
,
click here
, then
contact us
via the form to let us know who this ticket is for, how, when, where you plan to arrive (as far as you can predict) on 4/5//22 and of any dietary requirements.
We started the seasonal BEACH BATH (Beach Authenticity - Tea Herbal) sessions in spring of 2018 and will continue them in Cornwall each summer. They will always be free. Our BeachBATHs, in person events on various beaches in Cornwall have been so successful, give us the experience as well as skills to build brilliant
Gatherings
on other beaches everywhere.
Throughout the Covid-19 pandemic we increased our online offering as in person events were either discouraged or often no longer legal. During December 2020 we also offered free daily check-in calls until Christmas 2020. We have qualified teachers and teaching assistants working with us and offered regular academic and emotional support for
young people unable to attend school with their parents
until schools re-opened in the UK in early 2021.
After thousands of attendees benefitted in 2021 we continue to offer online Circling every Thursday, in both the morning and evening, UK time. We fund this for our core community and any community we have created and trained. For others, it is now on a subscription basis. See the details
here
.
We welcome your attendance and
you don't have to have experienced the practice before:
welcoming those new to Circling is an important part of this service we provide, (we run 4 open sessions a year) as is welcoming those more experienced.
All are welcome to our Circling sessions, days, weekends. Some activities are closed group / by invitation and not always publicised so it is worth getting in touch
contact us
if you can't find activities that fit for you and to check if anything else is happening.
Please also / like / follow our
Facebook
(joining our groups there) and
Instagram
pages to best stay abreast of our activities and offers.
We are planning a
conference
for professionals and established Circling groups, also providing opportunities for them to showcase their best practice and services. We now hope to run this either late in 2022 or subsequent years now: as soon as it is viable following the Covid-19 pandemic and full recovery of its effects.
We run
bespoke retreats
in the alluring, rugged, peaceful and inspiring south west of the UK. The communities we have created often come together with the facilitators in each making up the team for these retreat events.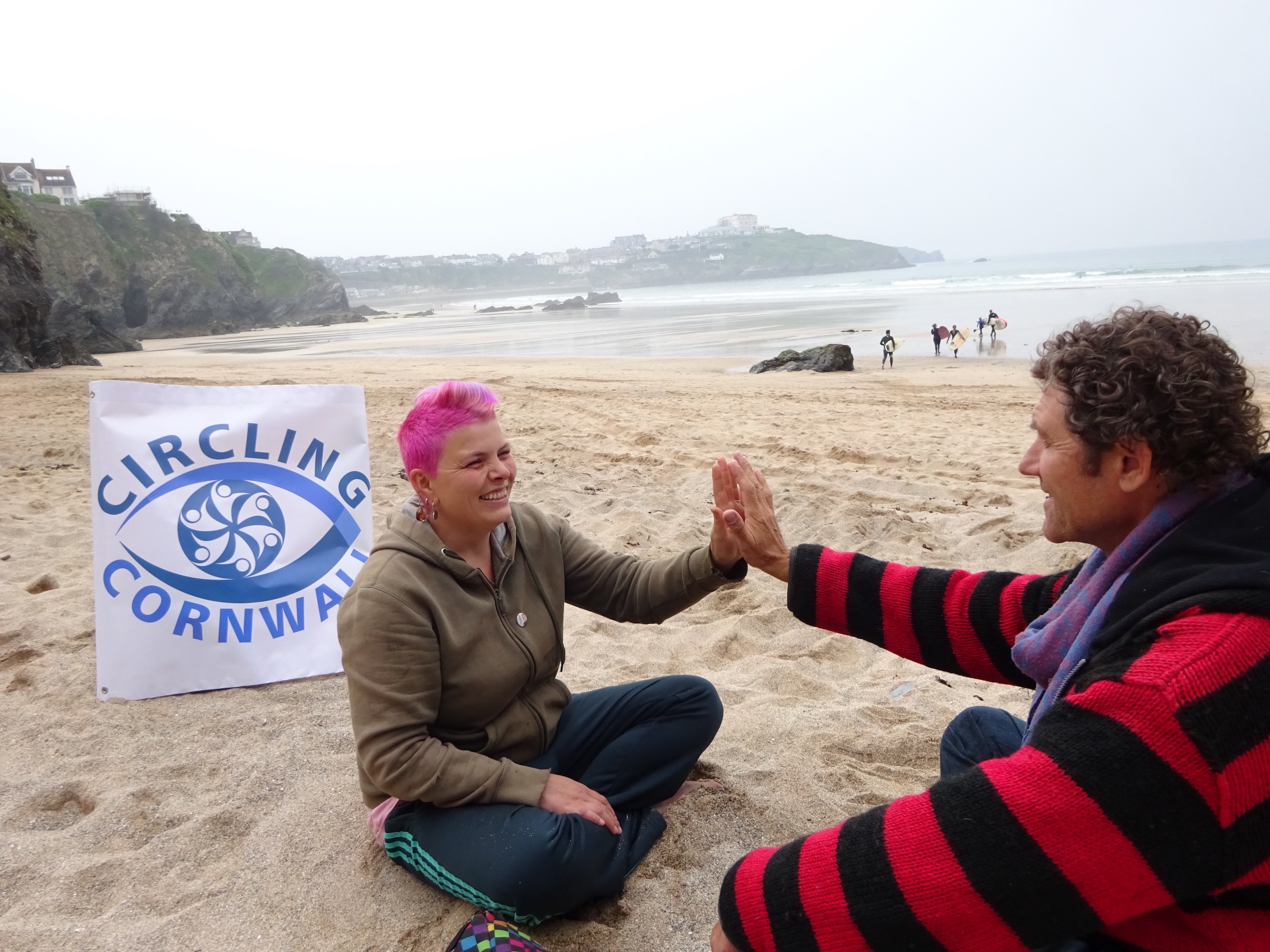 We offer
Circling training
. This is designed for those who may facilitate for us and / or use Circling in their professional lives with others. We have extended our training to include in person and online offerings. Please take a look at our
Facebook events
if you want taught courses.
We are passionate about addressing the often stigmatised loneliness pandemic in the UK and building ongoing mental resilience. In autumn of 2020 we met with health professionals and are now receiving social prescription referrals for people with
loneliness
,
social anxiety, depression, ongoing mental health
needs and support.
We especially (but not exclusively) welcome young people of 18 - 25 years to our sessions both online and in person. Recent evidence and resesearch identify this age group to be most likely to suffer significantly from chronic
loneliness
often accompanied by
social isolation
.
Last and not least, for
businesses and organisations
, we offer bespoke Consultancy through Intentional Authentic Relating or
Consultiar
(since 2017). This is designed according to your organisational communication and team working needs.
For example, it may be that you've got a great culture, excellent people, yet a recent restructure, loss of key (often senior) colleagues or even shocks such as the Covid-19 pandemic has recently resulted in some concerning indicators.
We can usually best help if you are n
oticing people (including children in educational settings) don't seem to bring their full selves to work. It isn't always the case, but contexts in which we often diagnose and offer solutions include:
-
Boldness
to risk bringing
creativity
and
ingenuity
is stunted
-
Changes
in circumstances that have led to
loss of trust
- Poor

communication

or

assertiveness

lead to a

drop in productivity
Please
contact us
to set up a creative conversation and needs analysis.